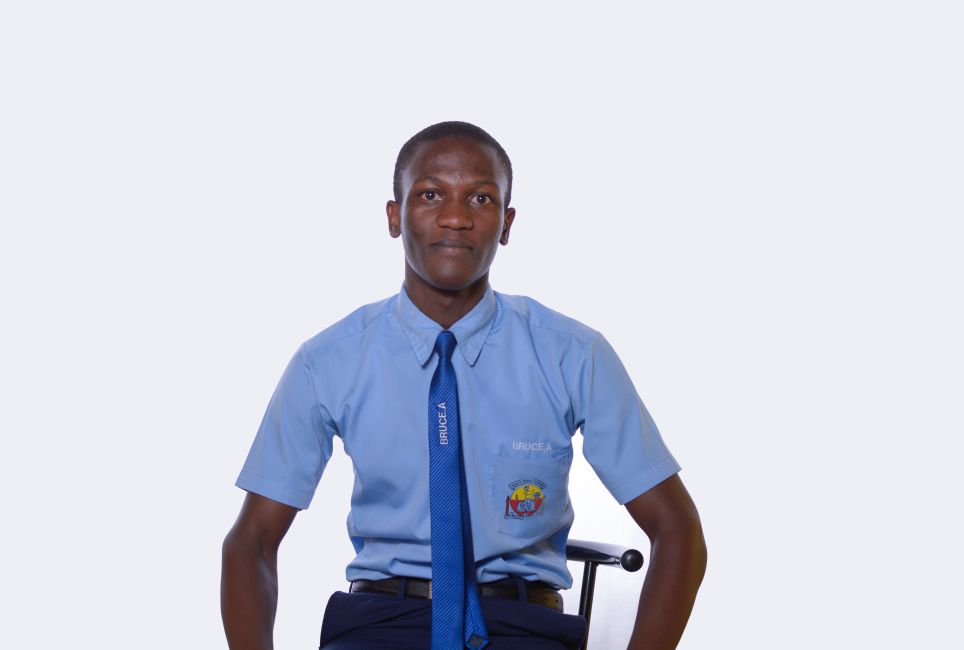 I have had an amazing experience throughout my course of education at TRISA because of the love, care and guidance from the teachers and students. Trinity has changed me from a small boy I was in S1 into a humble, disciplined, clever and God fearing gentleman.
I thank TRISA for my academic excellence, morals and discipline imparted in me which have enabled me fit in society and be loved where ever I go.
I love Trinity so much because it's a home away from home and I believe it's the only school that can make my dream of becoming a doctor come true. Long Live Trinity.
BRUCE ATWINE
S5 SC