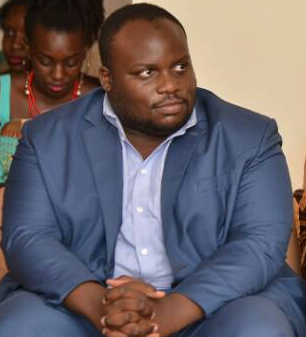 David Mwebesa Kweezi
Posted by

Categories

Alumni

Date

January 3, 2017
My name is David Mwebesa Kweezi. I am a Procurement and Logistics specialist at World Vision International and a minister in Phaneroo Ministries International. I am also a married man and a responsible father. I started studying at Trinity Primary School from P3-P7. Life in school was not hard at all because the students and my classmates where so approachable and my teachers; Mr. Kaggwa Steven and Miss Vicky Owoda made my experience worthwhile.
Courtesy of the vision bearer, I had the chance to continue enjoying the atmosphere of the Trinity Family when I joined Trinity Senior Academy in Bwebajja in 2005. I was one of the pioneers. I remember we were 5 students in my class and 17 students in the whole school for first term. We enjoyed every bit of it. We had the treatment of kings. Missing a meal was unheard of; actually everyone couldn't wait for lunch or supper to have the treat. It was like eating at KFC, hehehehehe. The Trinity Schools have been a blessing to my life more than I had hoped. There are many people I hold dearly in the memory of these schools. Unforgettably is Ms. Rose Ndagire, the nurse at Trinity Senior Academy. I called her my second mother. She treated me like a son and the rest of the students there. She and I know how much she saved me.
The knowledge imparted to me through the schools has paved a way for my future. I am certain of where I am going and I am confident of my destiny. Mr. Stanley Mpamize was a father. He played that role perfectly well. He had a saying that "With God, everything is possible". He taught us that through all aspects of our lives. Through him I became a son to Trinity Schools and will forever be grateful. I could never choose better than Trinity Primary and Secondary School. They were the perfect fit. Everything there for me was top notch! Long live Trinity Schools Uganda. For Sustainable Education. David Mwebesa Kweezi Sr.